COVID-19 UPDATE:
Hello GymCats Parents,
We are so excited to have your children join us. Below you will find a ton of information. Please review it, it would be helpful to quickly go over it with your children before coming to class. There are protocols in place, so please read in full.
Our main priority at GymCats Gymnastics is keeping our students safe and healthy. Due to COVID-19, in line with NY state guidelines we have made modifications to our policies.
Here are a few of our safety measures that are in place:
1) Smaller class sizes to ensure social distancing. There are grey markers around the whole facility to accommodate social distancing at every event.
2) Lower facility occupancy to ensure that we reduce the amount of people in the gymnastics area at one time. With smaller groups and lower occupancy, space is limited.
3) We will be adjusting class times to limit the amount of students and staff in the gym area at a time. This allows for all of our equipment to be sanitized after each session.
4) Masks-
a.    Staff will be wearing masks at all times.
b.    Students are required to wear masks at all times.
5) What to bring-
a. Children should come dressed for class.
b. Water bottle with name on it. NOTE: we have shut down our water fountain.
c. Gym bag to put all their belongings in.
6) Physical contact- Due to the nature of gymnastics, there are times when our coaches will need to be hands on in order to spot children safely and adequately. Please note: gloves will not be permitted during gymnastics- they are not safe for children to use during their activities nor for our coaches who need to spot safely.
*We will be updating this list as needed and will communicate directly to the parents or guardians of students.*
Although we don't foresee this happening, in the event of another governmental, facility, or class closure, we will switch to virtual training. In the event closure exceeds 1 month you will have the option to continue virtual training. If you don't want to extend virtual classes past the 1 month, you can receive a credit or refund for the then missed classes. We hope that our parents will consider accepting a credit in support of our school, instructors, and staff.
If you chose to pull your child out while we remain open, you will receive a credit. This credit is good for two years. It can be used for birthday parties, summer camp, classes, or private lessons. These credits will be transferable.
We are dedicated to providing a fun and safe learning environment for our students. If you have any further questions please contact us at 
info@gymcats.net
Welcome To GymCats Gymnastics
GymCats Gymnastics was founded over 30 years ago with the main goals of creating athletes as well as the foundations for them to succeed both in and out of sports. We start our classes as young as 20 months and continue to challenge them well into their teens.
GymCats Gymnastics is the most modern fully equipped facility in Southern New York State. It is centrally located in Yonkers, the Hastings and Dobbs Ferry areas.
Each and every one of our classes works to improve a student's motor skills, body and spatial awareness, lower body strength, upper body strength, as well as challenging their minds through various drills.
Our goal at GymCats is to build a physical and mental foundation for all sports and to promote athleticism and good health through participation in gymnastics.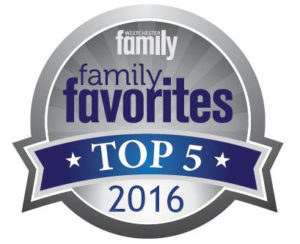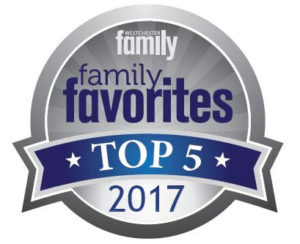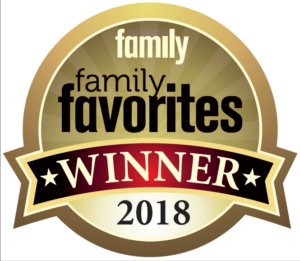 GymCats Spring 2022 Schedule
Saturday: 9:00am to 9:35am Sunday: 9:00am to 9:35am
Monday: 4:00pm to 4:40pm | 4:45pm to 5:25pm Tuesday: 1:00pm to 1:40pm | 4:00pm to 4:40pm Wednesday: 4:00pm to 4:40pm Thursday: 4:00pm to 4:40pm Friday: 1:00pm to 1:40pm | 4:00pm to 4:40pm Saturday: 9:40am to 10:20am Sunday: 9:40am to 10:20am
Monday: 4:00pm to 4:50pm | 5:10pm to 6:00pm Tuesday: 4:00pm to 4:50pm | 5:10pm to 6:00pm Wednesday: 4:00pm to 4:50pm | 5:10pm to 6:00pm Thursday: 4:00pm to 4:50pm | 5:10pm to 6:00pm Friday: 4:00pm to 4:50pm | 5:10pm to 6:00pm Saturday: 9:40am to 10:20am | 10:40am to 11:30am | 12:10pm to 1:00pm Sunday: 9:40am to 10:20am | 10:40am to 11:30am
Monday: 4:00pm to 5:10pm | 5:30pm to 6:40pm Tuesday: 4:00pm to 5:10pm | 5:10pm to 6:20pm Wednesday: 4:00pm to 5:10pm | 5:10pm to 6:20pm Thursday: 4:00pm to 5:10pm | 5:10pm to 6:20pm Friday: 4:00pm to 5:10pm | 5:10pm to 6:20pm Saturday: 10:40am to 11:50am | 12:10pm to 1:20pm Sunday: 10:40am to 11:50am
Monday: 4:00pm to 5:10pm Tuesday: 5:10pm to 6:20pm Thursday: 5:10pm to 6:20pm Saturday: 10:40am to 11:50am
Monday- 11:00am-12:00pm Friday- 2:00pm-3:00pm