COVID-19 UPDATE:
Each day we are receiving and reviewing new information regarding COVID-19. Most recently Governor Cuomo gave us the go to re-open on June 29, 2020. Please check out our camp section of the website for information regarding our updated summer plan. Check out our schedule for information regarding our Saturday program!
Stay tuned for information regarding our Fall 2020 semester. As we move forward, the most important factor is the safety  of all of our gymnasts and staff.
Welcome To GymCats Gymnastics
GymCats Gymnastics was founded over 30 years ago with the main goals of creating athletes as well as the foundations for them to succeed both in and out of sports. We start our classes as young as 20 months and continue to challenge them well into their teens.
Gym Cats Gymnastics is the most modern fully equipped facility in Southern New York State. It is centrally located in Yonkers, the Hastings and Dobbs Ferry areas. Click here for directions
Each and every one of our classes works to improve a student's motor skills, body and spatial awareness, lower body strength, upper body strength, as well as challenging their minds through various drills.
Our goal at Gym Cats is to build a physical and mental foundation for all sports and to promote athleticism and good health through participation in gymnastics.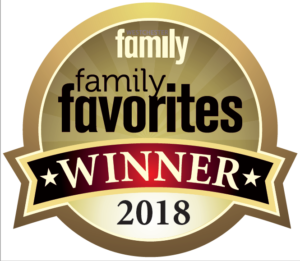 GymCats Spring 2020 Schedule
Saturday: 9:00am to 9:40am
Tuesday: 4:00pm to 4:45pm Wednesday: 4:00pm to 4:45pm Saturday: 9:30am to 10:15am Sunday: 9:30am to 10:15am
Tuesday: 4:00pm to 4:45pm Wednesday: 4:00pm to 4:45pm Saturday: 9:30am to 10:15am Sunday: 9:30am to 10:15am
Monday: 4:00pm to 5:00pm Tuesday: 4:00pm to 5:00pm Wednesday: 4:00pm to 5:00pm | 5:00pm to 6:00pm Thursday: 4:00pm to 5:00pm Friday: 4:00pm to 5:00pm Saturday: 9:30am to 10:30am | 10:30am to 11:30am Sunday: 9:30am to 10:30am | 10:30am to 11:30am
Thursday: 4:00pm to 5:00pm Saturday: 9:30am to 10:30am
Monday: 4:00pm to 5:30pm Tuesday: 4:00pm to 5:30pm | 5:00pm to 6:30pm Wednesday: 4:00pm to 5:30pm Thursday: 4:00pm to 5:30pm | 5:00pm to 6:30pm Friday: 4:00pm to 5:30pm Saturday: 10:30am to 12:00pm Sunday: 10:30am to 12:00pm
Wednesday: 4:00pm to 5:55pm Thursday: 4:00pm to 5:55pm Friday: 4:00pm to 5:55pm Saturday: 10:30am to 12:25pm Sunday: 10:30am to 12:25pm
Monday: 2:00pm to 3:00pm Tuesday: 11:00am to 12:00pm | 2:00pm to 3:00pm Thursday: 11:00am to 12:00pm | | 2:00pm to 3:00pm Friday: 2:00pm to 3:00pm