Summer Camp
Boys and Girls
Ages: 4 - 13
Gymnastics   Color Wars    Games & Events    Theme Days
Dear GymCats camper families,
We would like to share with you some of the changes as you are making your decision around your child attending camp.  The most important factor continues to be the safety  of all of our campers and staff.
Full Day of camp will run from 9:00 am - 3:00 pm.
Half Day will run from 9:00 am - 12:00 pm.
Some other modifications still in place are the following: 
There will be no field trips associated with any of our camps.
There will be no after care.
Physical distancing and smaller, self-contained groups will be put in place. This will mean that the same campers stay with the same staff for the duration of the camp day.
With smaller groups and lower occupancy, space is limited.
The use of face coverings for staff and campers will be required.  
Our water fountains will be closed; campers should bring their own water bottle.
Parents should provide snack for campers. Campers will eat snack while maintaining physical distance guidelines.
All campers/staff will be required to sanitize their hands upon entering the facility and leaving.
All of our equipment will be thoroughly disinfected before each session. 
**We will communicate more updates separately and directly to the parents or guardians of campers already registered. **
We believe that we are positioned well to provide summer camp that minimize risks while creating a fun and meaningful experience. Our camps will follow guidelines and best practices that are being recommended to minimize risk.
We understand that these are uncertain times and families will need to make decisions based on their own situation. Please keep us posted of any decisions regarding the summer as soon as you can so we can continue to plan for a wonderful summer with all of you. Most importantly, stay well!
Thank you,
GymCats Management and Staff
Camp Dates 2021
Monday June 28th- Friday August 20th
*We are closed 7/5/2021*
Camp Hours:
Half Day : 9:00-12:00pm
Full Day : 9:00-3:00pm
*Full Day Camp Rates:
8 weeks                 $3,680.00
7 weeks                 $3,255.00
6 weeks                 $2,820.00
5 weeks                 $2,375.00
4 weeks                 $1,920.00
3 weeks                 $1,455.00
2 weeks                 $980.00
1 week                   $495.00
*$75.00 off July 5th Week!
*Half Day Camp Rates:
8 weeks                 $2880.00
7 weeks                 $2555.00
6 weeks                 $2222.00
5 weeks                 $1875.00
4 weeks                 $1520.00
3 weeks                 $1155.00
2 weeks                 $780.00
1 week                    $395.00
Pre Camp Week   $395.00
*$75.00 off July 5th Week!
PAYMENTS: Cash, check or money order only.
NO CREDIT CARDS
*5% Sibling discount offered.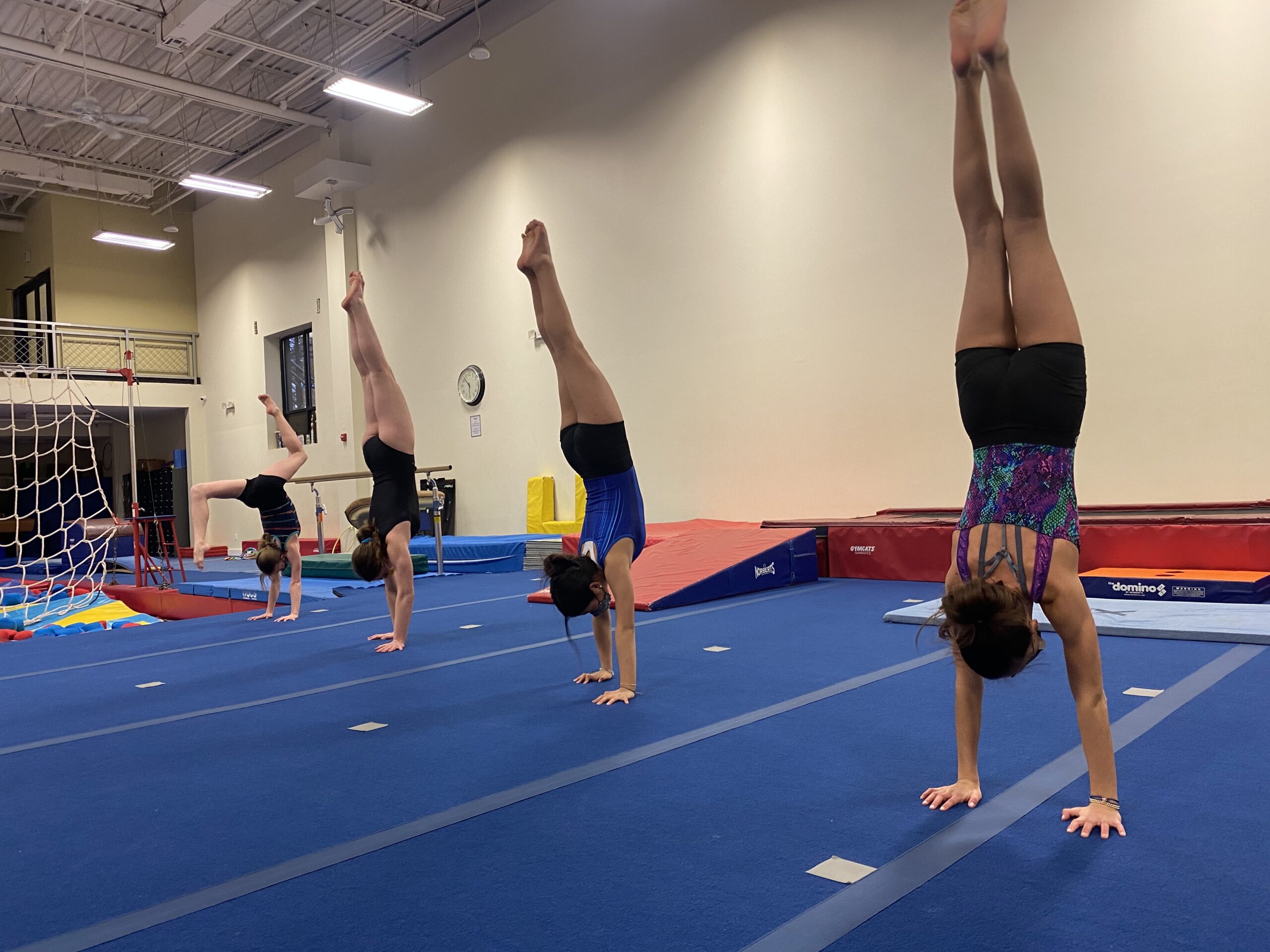 No other Summer Day program can offer quality instruction by experts in beginner through advanced gymnastics in a fully air conditioned facility that teaches gymnastics all year long.
While our program offers a fun-filled good time, it also enriches the development of children by providing attitudes and skills that carry over to many of life's activities.
Individualized Instruction
Low student to teacher ratio.
Low Occupancy
All students are grouped by age.
No experience necessary in any activities; we specialize in teaching beginners
Gymnastics
Our program emphasizes skill progression and safety through basic skill drills and apparatus training.  Boys and girls will make use of all Olympic events, such as floor, uneven bars, balance beams, and vault.  All camp groups will make use of in ground trampoline, Tumbl-Trak ®, cargo net, parallel bars, rings and rope.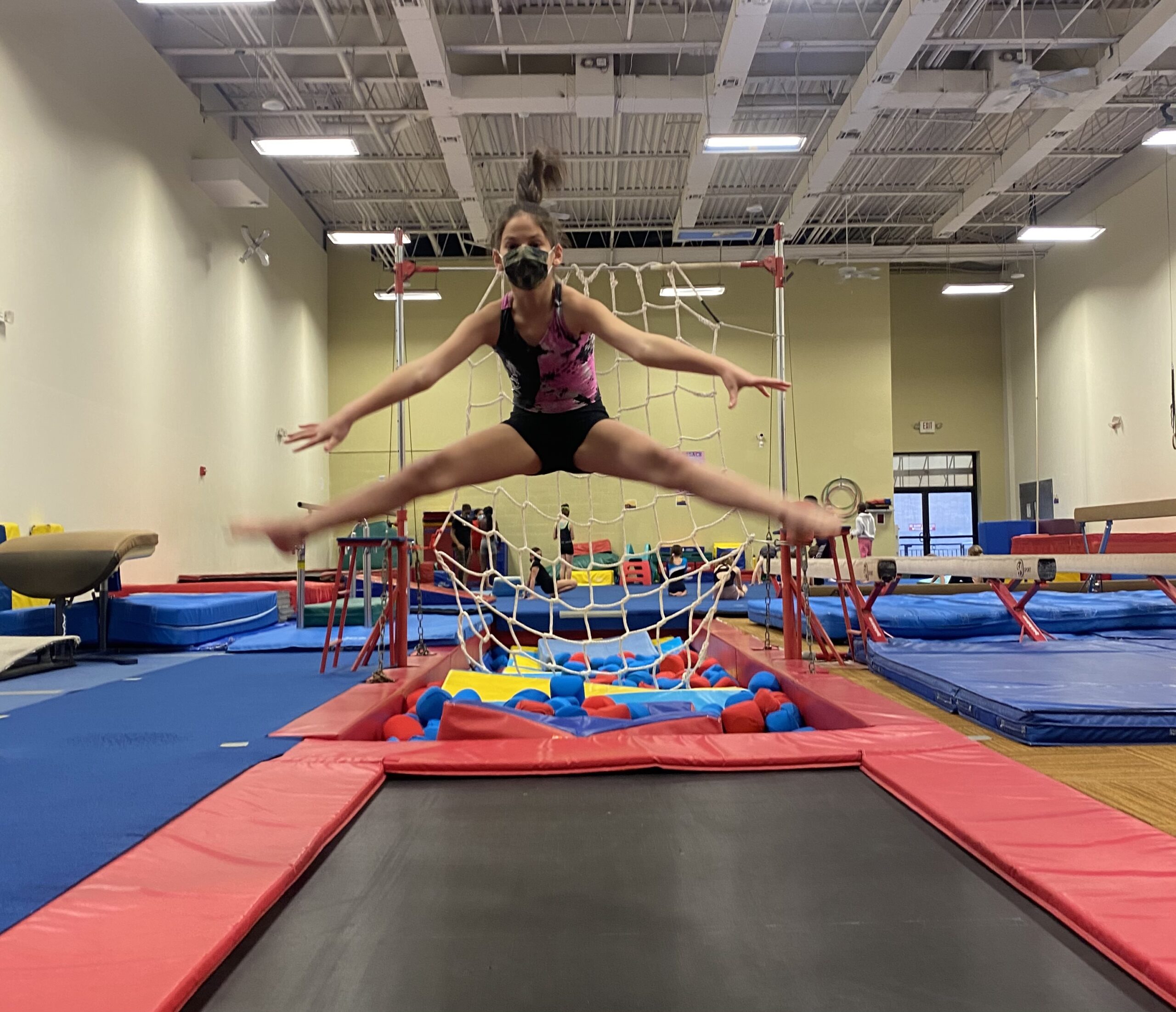 Games and Events
In addition to our outstanding gymnastics program, our afternoon activities keep the energy going through the whole day.  We will be doing games that are designed to be fun and interactive, and the kids won't even realize they're building up speed and agility!  Dodge ball, capture the flag, and other high energy games will also be a highlight of our afternoon line-up.  Children will also participate in our special themed events, such as: carnival, color wars, intra-squad competition!!  To keep the fun and excitement going, random days throughout summer camp will be designated Pajama Day, Crazy Hat/Hair Day, Super Hero Day, MiSmAtCh Day, etc.
COVID-19 Protocols:
 Our part to prevent the spread…
Every student that enters the facility will be welcomed with a temperature check followed by sprits of hand sanitizer. When in the gym all the children will be socially distanced with our grey squares which are six feet apart from one another! Group sizes and overall occupancy have been reduced. Our staff will be sanitizing and taking proper measurements to make sure students are as safe in the gym throughout the day!
FOR COMPLETE COVID-19 PROTOCOLS VISIT GYMCATS.NET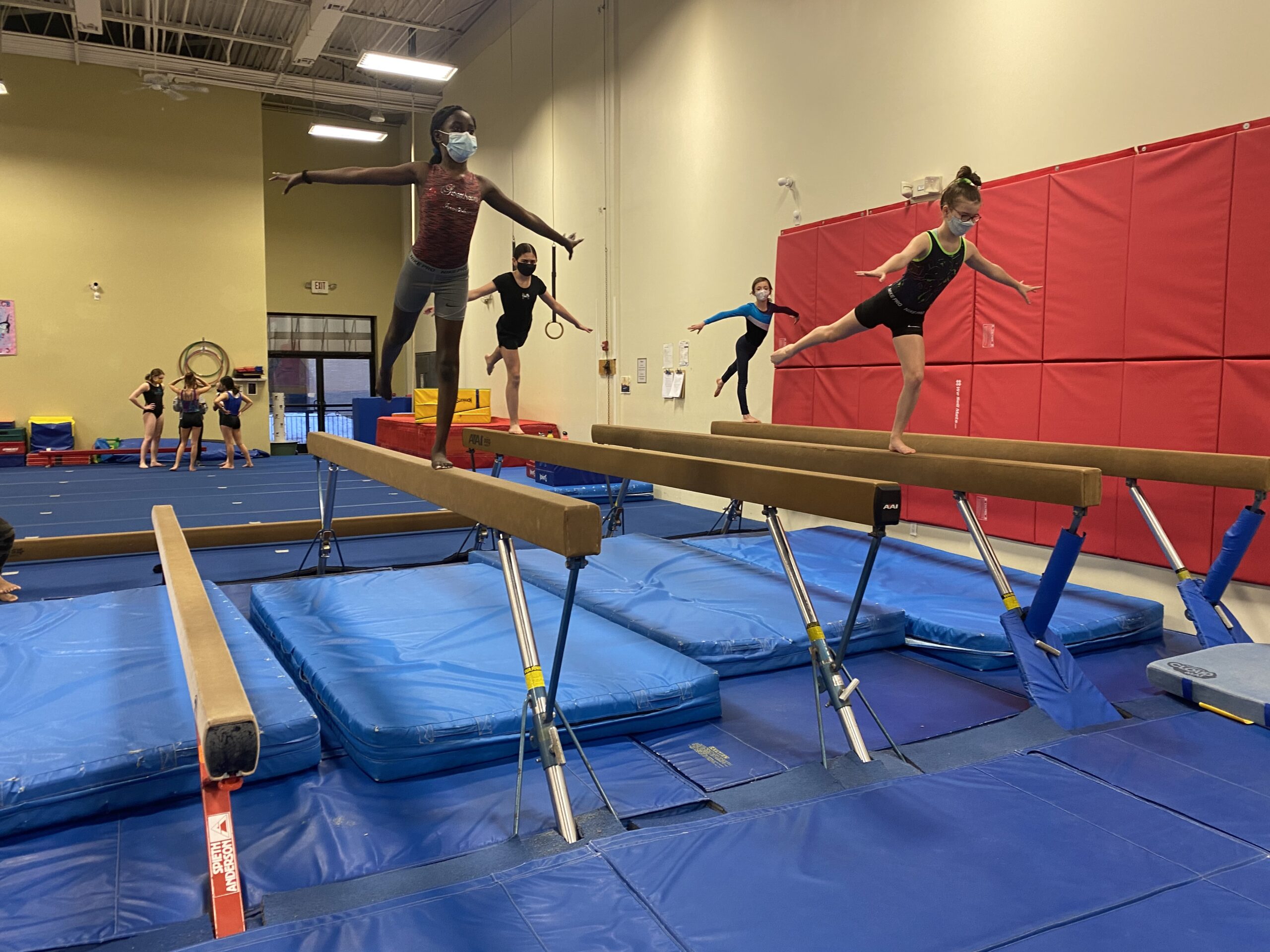 Facility
GymCats Gymnastics is a state of the art, fully air conditioned gymnastics facility, inside Equalize Fitness. Besides gymnastics, we are fully equipped to convert to a recreational area for indoor obstacle courses, group activities and loads of games that our campers fully enjoy.